Published April 24, 2023                    7 Min Read
The Pros & Cons of Electric Tricycles
By Laura Belmar, CEO of Integral Electrics
There is no one-size-fits-all vehicle…but if there were, an electric trike would certainly be in the running. They're exploding in popularity, and with good reason. But, as with any trend, it's also important to be aware of the drawbacks before you buy.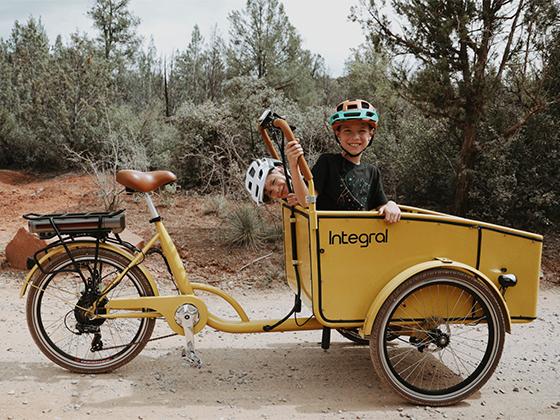 #1 Stable loading, unloading, and transport.
When my kids or pets jump into our three-wheeled cargo bike, they're able to do so independently. I do supervise this for safety, but with three points of contact on the ground, loading and unloading is a very stable affair. Even grandma and grandpa can handle
In contrast, loading our two-wheeled cargo bike looks very different.  A good kickstand will provide some support, but it's absolutely essential that you hold on to the bike as your passengers climb aboard! This definitely requires more fitness and practice than loading a trike.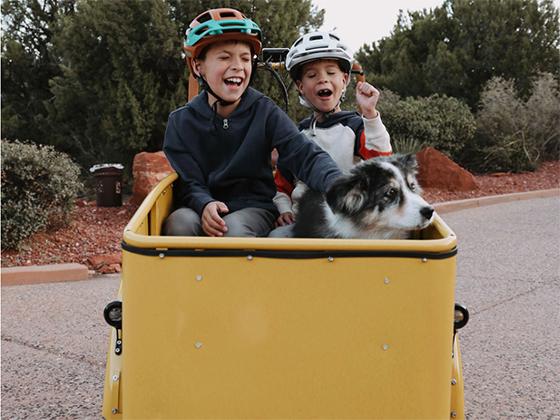 #2 Versatility, Equality, and Ease
Trikes are incredibly versatile and can equalize differences in height, age, fitness, biking experience, cargo, etc…
E-trikes are an even greater equalizer as they give us the confidence to also tackle hills and greater distances than we might otherwise feel comfortable riding.
And cargo e-trikes are perhaps the greatest equalizer of all, as they allow us to do all of the above, plus bring our stuff and loved ones along for the ride! In other words, they remove about 90% of the barriers that can keep you from biking.
#3 Greater wellbeing through meaningful exercise
After my first weekend riding around with the kids on our e-trike. My thighs were jelly. I was sore for days because I had wanted to get some exercise and chose to just use the throttle or pedal assist when I needed it. And new research1 has corroborated my experience: it's quite possible to get solid exercise while e-biking.
If you're not getting the recommended 150 minutes per week of moderate movement, consider how an e-trike might help you fit more in.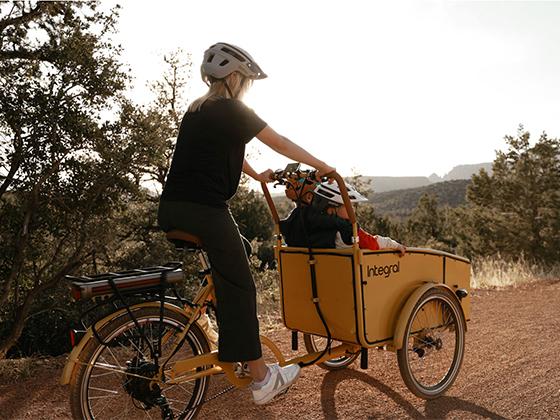 Research has also shown that simply being outdoors, in motion, is one of the best things we can do for our mental health2. And riding an e-trike will help you slow down into the present moment as you pay attention to navigating your surroundings, another great mental health benefit.
Think a Trike Might be Your Family's Ideal Ride?
Jump over to our product page for a closer look at how the Roam can transform you family outings

#1 Trikes Have Traditionally Lacked the Cool Factor
To change human behavior, things need to be both easy and cool. So this has actually been a huge challenge in convincing the masses to bike more. The word tricycle probably takes you back to your training wheel days, and might carry a tinge of that frustration, embarrassment, wishing-you-could-ride-on-two-wheels-like-the-cool-kids feeling. (Kids nowadays are spared this by the blessed rise of the balance bike, so maybe they won't carry the tricycle baggage that we do?!)
To solve for this, we've made our front load cargo tricycle so good looking, that most people don't realize it's a trike. When we filmed our first promotional video, the following occurred:
people turned their heads, smiled and waved to me and the kids

many stopped what they were doing to take pictures as we rode along

Folks shouted out "Sweet rig!" and "Awesome bike"

more parking lot conversations than I can count
This is just a handful out of many, many interactions. Far from lacking cool factor, your biggest challenge now might be strangers coming up to you wanting to talk about your bike.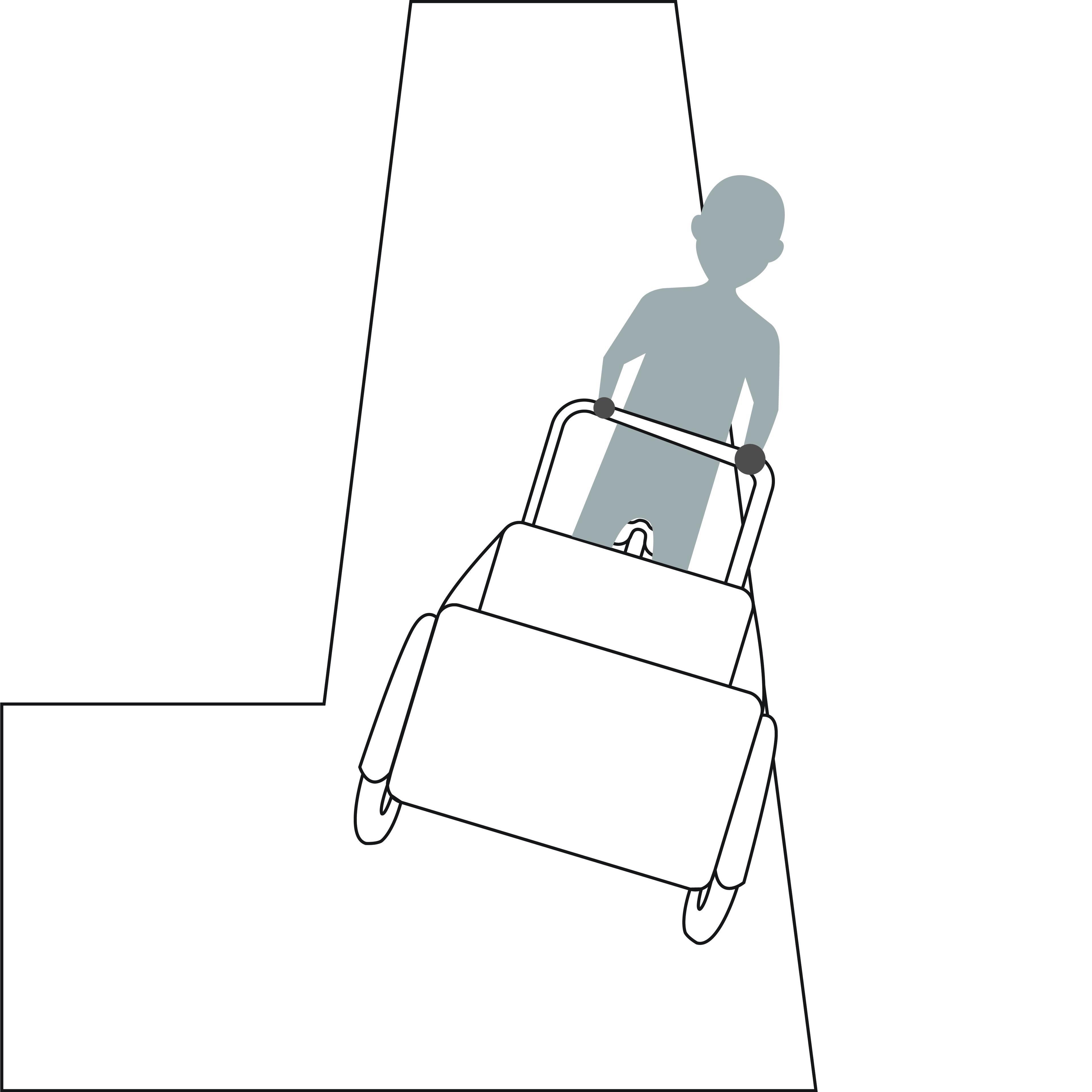 #2 Trikes tip over when you turn too fast on flat ground or hills!
Up in the pros, we mentioned the stability of trikes. Loading, unloading, cruising along: zero tippiness. But turning…this is another story.
If you're used to riding bikes, you know how to lean into turns. Your center of gravity turns your bicycle. But with a tricycle, it outweighs you and has it's own sense of gravity, which you must respect. While you may feel great cruising along at 10-15mph with your precious cargo, you will need to slow down to less than 5mph before turns…that is to say…braking to a near stop, particularly if there's a downhill slope involved!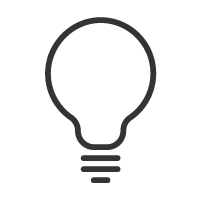 Safety Tip
Post turn, you can use your throttle or pedal assist to get back up to speed.  Slowing to turn isn't a physical challenge, it's a mental one! Driving a trike requires you to not be in a hurry so that you can prioritize safety.
#3 Trikes take up more space, a concern for storage and security.
Trikes can be a challenge in dense urban areas if you don't have a garage or storage area you feel good about. Our front loading cargo trike needs an 8ft x 4ft space. So outdoor storage requires a location of this size, a motorcycle cover, and good lock.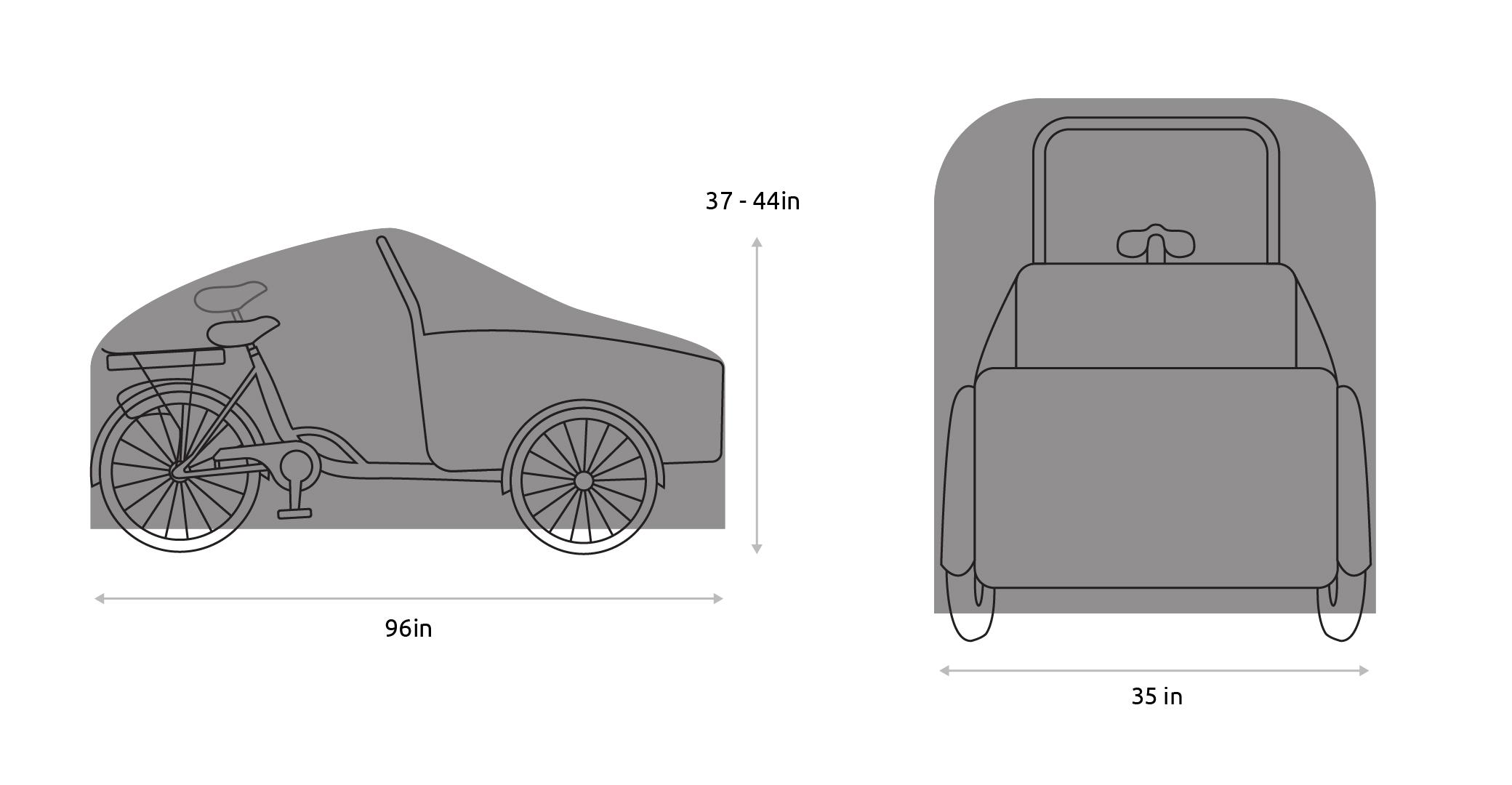 Prefer two wheels?
If your needs or your space aren't a good fit for a trike, meet our longtail cargo e-bike, the Maven. It's ideal for city living or those who prefer a true bike feel.

30-Day Returns
While most e-bike brands stop at 14 days, we'll give you a full 30-day, 50-mile window to ensure you love your bike.

Buy With Installments
E-bikes are a big investment, so we offer 3, 6 and 12 month payment plans. Terms vary based on credit.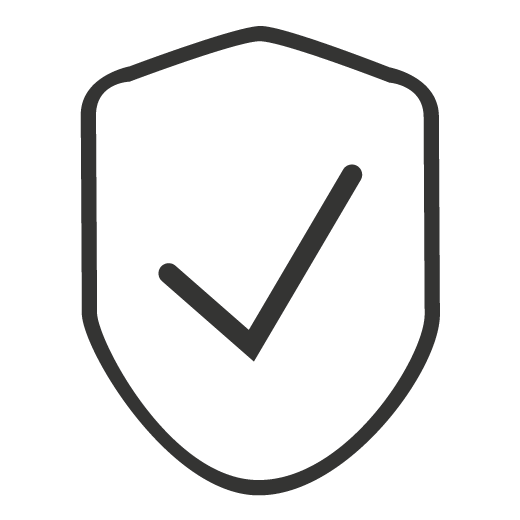 1+ Year Warranty
All of our products come with a lifetime frame warranty, a pro-rated 5 year battery warranty, and a 1 year warranty for all other components and accessories.
Have a Question?
Our team is standing by to help! Text, email, or schedule an e-bike consult.