Test Drive Our Cargo E-bike in South Jordan, UT
Monday May 8th - Friday May 12th
From 3PM - 8PM Daily
Dear Utah Families,
I'll never forget my kids sheer joy the first time we took them on an e-bike ride. For me and my husband, this new way of adventuring as a family made us feel more free than we had in years. It's hard to describe just how game-changing a family e-bike can be. You just have to experience it for yourself. And that's why we're offering test rides in your area.
Compared to cars, we all know e-bikes are better for our bodies, the environment, and our pocketbooks. So what's holding us back? Usually safety and stability. That's why we've designed a stable yet stylish 3-wheeled model our customers rave about. It's perfect for carrying wiggly cargo with stability and ease. Sign up for a test ride today to see what it's all about.
-Laura, CEO at Integral Electrics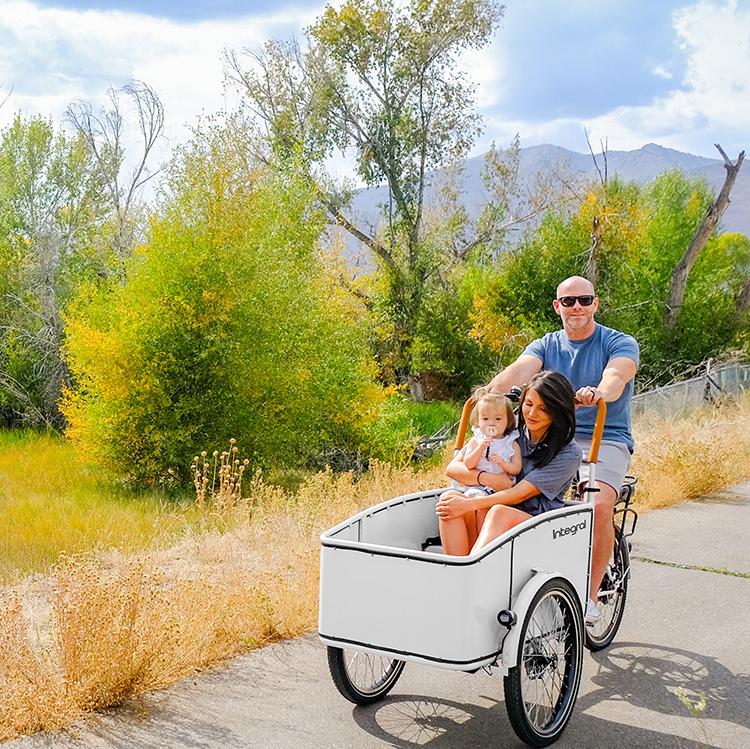 No Obligation To Purchase
We want to use this opportunity to share with the community how fun an e-bike can be for the whole family and to introduce a new form of everyday transportation. If you find yourself in love with our e-bike at the end of the test drive, you're welcome to put down a fully refundable deposit.
Have a Question?
Our team is standing by to help! Text, email, or schedule an e-bike consult.